There are hundreds of decentralized exchanges in the market right now. Some have common names, and others use drooling titles to stand out. One great example is SushiSwap selling the most delicious $SUSHI. 
SushiSwap is one of the top decentralized exchanges on the blockchain right now, along with UniSwap, PancakeSwap, and 1Inch Swap. These decentralized exchanges provide a new approach for investors to make money. Without KYC requirements, anyone can do transactions anonymously. We've posted our PancakeSwap review blog here. Now, let us give you a comprehensive review of SushiSwap.
What is SushiSwap?
SushiSwap is like other decentralized exchanges. It's a Defi protocol that issues $SUSHI token. Anyone who wishes to buy its token or trade other coins it supported can go to its official website, enter the app, and connect his exchange wallet without providing identity requirements. The fact that the price of the token rocketed to more than 2500% makes the protocol unique from the other decentralized exchanges.
Who founded SushiSwap?
The two anonymous coders, 0xMaki and Chef Nomi, launched SushiSwap. Chef Nomi posted a Medium article on August 26 explaining the SushiSwap methodology. Maki joined the SushiSwap Discord because of this. 0xMaki, the first participant, was able to speak to Chef Nomi and was named as a co-founder of SushiSwap as a result. Five total developers were working on the game when the protocol was released.
However, there isn't much information on the whereabouts of 0xMaki or Chef Nomi, as a recent interview with 0xMaki confirms. Due to the popularity of the Hearthstone card game in China, it is believed that Chef Nomi is Chinese. Meanwhile, Maki has a French accent and timezone. This indicates that he is probably located in France or somewhere in a French-speaking Middle Eastern nation.
If you are wondering why Make is called 0xMaki, it's because 0x is the initial number and letter of all addresses in Ethereum. For Maki, we all know it's a well-known sushi dish.
How did SushiSwap start?
SushiSwap didn't undergo an audit before being put into use. Nevertheless, the developer and founder of SushiSwap, Chef Nomi, has publicly requested other respected businesses, like Quanstamp and Consensys, to do code audits on SushiSwap in the very first Medium post announcing the idea.
SushiSwap started by accruing over $1 billion USD during the first week of availability, surpassing Aave as the biggest Defi protocol at the time. This billion-dollar supply was locked. The rate of interest charged on frozen money reached 2500% per year.
The SUSHI tokens gathered as development money by the protocol were liquidated on September 5, all of which were worth about 14 million USD. Through a series of tweets, Chef Nomi shared that he was entitled to the payments. Many in the Bitcoin world were outraged, including the financial genius Andre Cronje.
Tech YouTuber Ivan said that "SushiSwap is as awful as actual sushi" and went on to say, "I am really offended." Ivan concluded that the massive sell-off of SUSHI on the same day, presumably owing to the systemic impact, led to a fall in the cryptocurrencies the following day.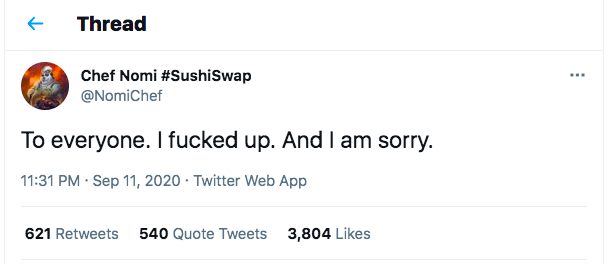 Following the footsteps of Chef Nomi, Sam Bankman-Fried, the renowned CEO of the FTX crypto derivatives exchange, became the owner of Sushiswap. In addition, Andre Cronje was also among the potential leaders that were evaluated by the SushiSwap developers. The community chose nine individuals in the Defi sector to hold SushiSwap's development funds. One of them was Compound Finance's creator Robert Leshner.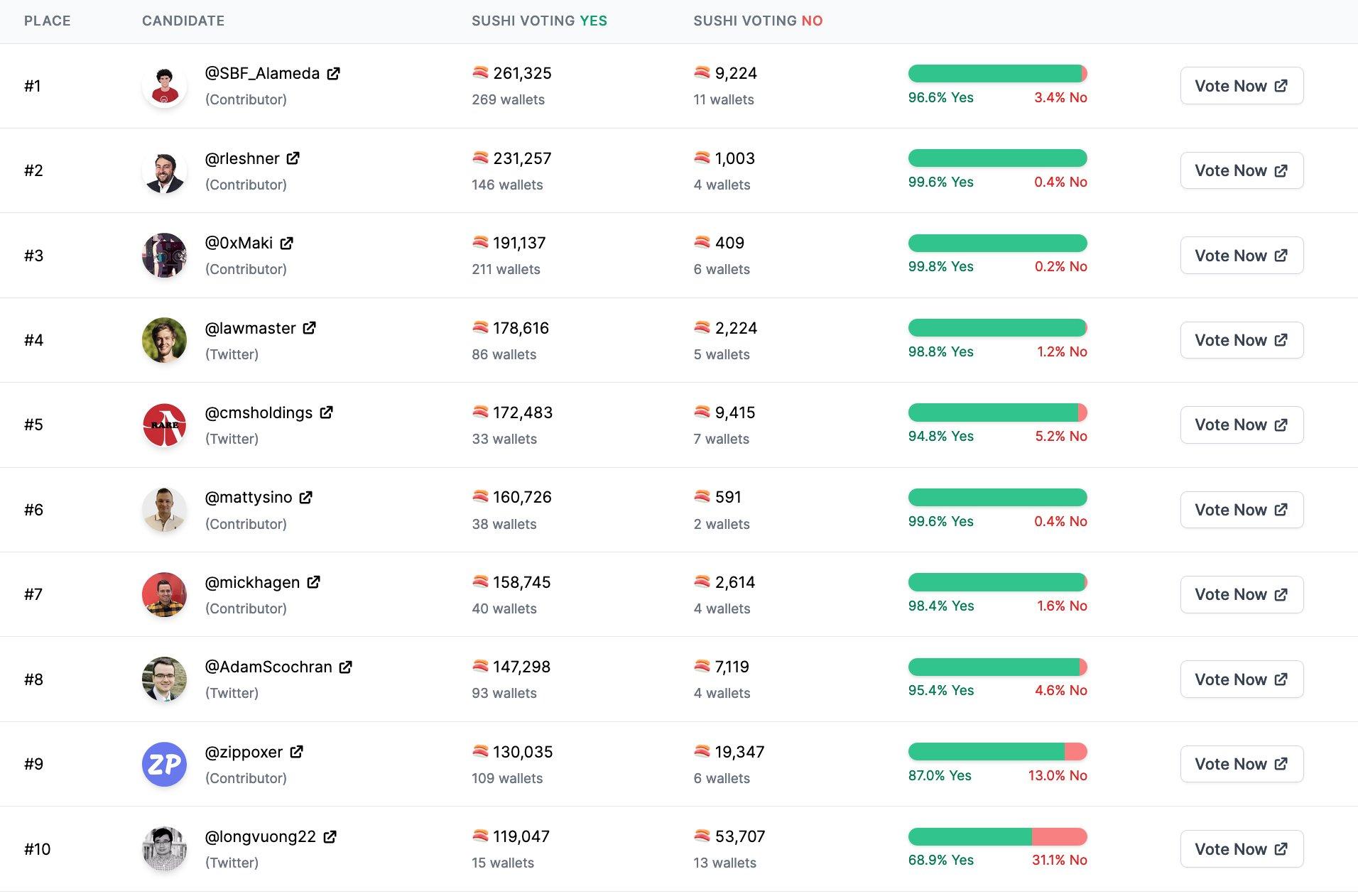 When SushiSwap investors relocated approximately 1.14 billion USD of Uniswap's 1.9 billion USD locked digital assets to the new SushiSwap platform, the Uniswap decentralized exchange lost its position as the most prominent decentralized exchange.
0xMaki predicted that the only cryptocurrency transferred during this migration was anywhere between $500 million and $1 billion. It has been nicknamed a "vampire assault" since this abrupt shift of liquidity from one blockchain protocol to another has sucked the blood out of the protocols.
Below is the chart showing how Uniswap dropped when the new SushiSwap platform was released.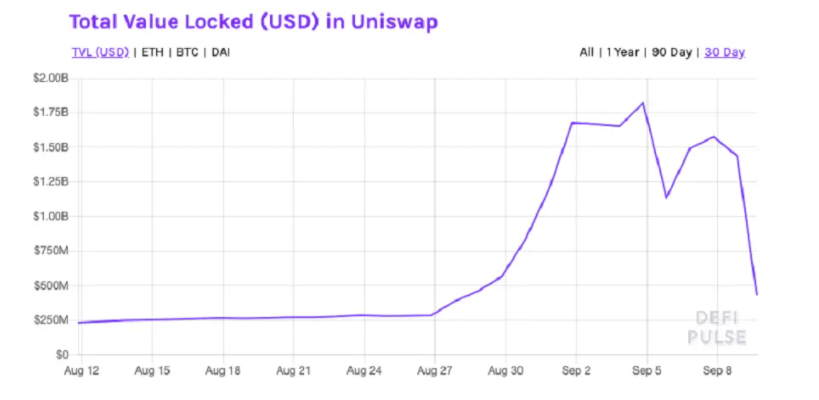 Chef Nomi repaid the seized development money to SushiSwap, on September 11. The act of holding up this huge sign has been called an attention-getting stunt by some. When pressed on the topic, 0xMaki recalled making an ultimatum through Twitter to Chef Nomi, saying that if he didn't reply to his messages, he would disclose confidential information regarding SushiSwap.
The previous chief chef of SushiSwap, Chef Nomi, is no longer associated with the protocol. Now, he identifies himself on social media as "the former head chef."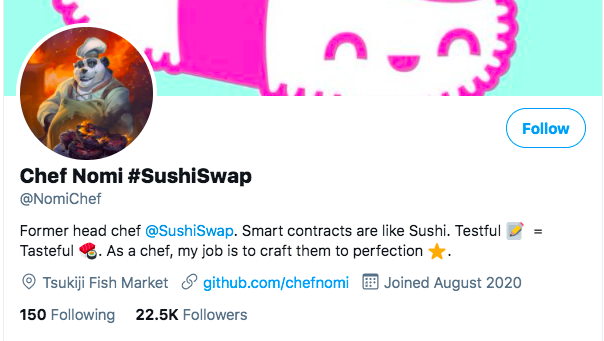 How does SushiSwap work?
Like other decentralized exchange (DEX) models, SushiSwap is basically a number of asset pools. There are two assets in each pool, like ETH and LINK (Chainlink). This approach utilizes an automated market maker or the smart contract that uses ratios to determine the price of assets in a pool.
When SushiSwap was launched, the project's main component was the Uniswap LP or liquidity provider tokens. These are ERC-20 coins, and they are given to liquidity providers in exchange for depositing assets on Uniswap pools.
The underlying deposited money, additional Defi protocols, and other LP tokens may all be obtained via the tokens. When Liquidity Providers (LP) provides liquidity for tokens, they earn a portion of the trading fees received from the assets that they make the liquidity for.
SushiSwap sought to promote liquidity by rewarding LP on Uniswap for bringing in their LP tokens from Uniswap on the SushiSwap protocol. Their incentive is 1,000 SUSHI tokens. Because of this massive reward, investors who staked their Uniswap LP tokens on SushiSwap received tokens every 12 seconds.

More than $2,500 a year in interest was paid in pools, considering the high market worth of SUSHI. One of the highest-paying activities in SushiSwap was investing in SUSHI-ETH. In the Sushi Party pool, each time you staked Uniswap LP tokens for the pair of SUSHI-ETH, you got double the return or twice the number of SUSHI tokens distributed.
Two weeks later, the Liquidity Migration™ took place. The Ethereum-based Uniswap LP tokens given to Uniswap instantly became the underlying crypto for the new SushiSwap pools, and all the tokens were transferred to SushiSwap for redelivery.
Earn from SushiSwap Exchange
With the SushiSwap Exchange, you may trade in and out more than 100 ERC-20 tokens with ease. There are no Know Your Customer (KYC) requirements for using the SushiSwap exchange. Gas costs are required to do swaps, and they may be paid using a Web 3.0 wallet, including Metamask.
Fees charged on the SushiSwap platform are the same as those on Uniswap: 0.3% of the traded amount. Liquidity Pools have the ability to absorb 0.25% of these costs, and the other 0.05% is earmarked for the Sushi Bar pool.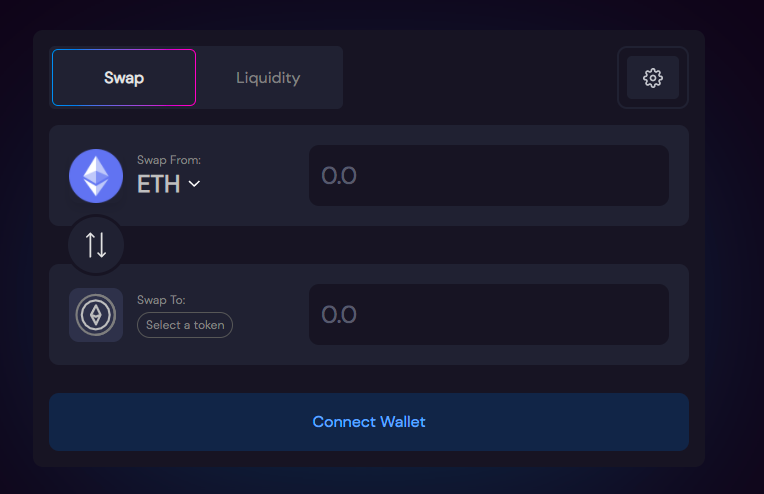 Join the "Farm" to make some coins
The "pools" used in the original edition of the protocol are now known as SushiSwap's Menu. While Uniswap's LP tokens are only used to make loan payments, SushiSwap's SLP tokens are pledged to generate variable amounts of yearly interest.
At the time of writing, the top-yielding 'Menu' option is Sushi Party, yielding a decent 100% + APY return for staked SLP tokens. The tokens are obtained in return for staking SUSHI while providing liquidity to SUSHI-ETH pools produces very high returns.
Provide liquidity to SushiSwap pools
SushiSwap had its liquidity mining pools implemented when the Liquidity Migration™ started. Establishing their pool allows liquidity providers to make 0.25% of trading fees deposited by users by placing equal quantities of two coins into an available pool or setting up their pool.
The SushiSwap Liquidity Pool (SLP) provides liquidity via SLP tokens. These are the tokens that have taken the place of Uniswap's LP tokens, which formerly yielded farm.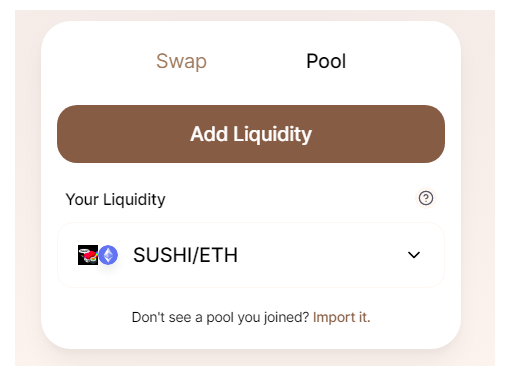 Participate in SushiSwap governance for rewards
Omakase DAO is a great development by the SushiSwap team. This framework passes over the management of the network to the community. SushiSwap is democratized by allowing anybody who has SUSHI-ETH SLP tokens earned through supplying liquidity to the pair of SUSHI-ETH, as well as anybody who has xSUSHI tokens. It is expected that you need to lock these tokens for a certain period to vote.
Any member of the SushiSwap community may suggest and vote on Sushiswap Improvement Proposals (SIPs) via the SushiPowah page built on Snapshot for the time being. The Snapshot is a governance forum utilized by Defi protocols, including Aave, yearn.finance and Balancer. The public can access this forum.
SushiSwap Bar
To earn SUSHI tokens, an investor can purchase SUSHI tokens from the Sushi Bar in SushiSwap. The incentives originate from the 0.05% trading charge mentioned before. Therefore, 0.05% of these trading costs on SushiSwap are distributed across Sushi Bars, with the fees constituting the Sushi Swap Pool.
Every 24 hours, SLP rewards tokens may be liquidated and converted into SUSHI tokens through an automated purchase. In addition, several tokens are given to all the users who hold SUSHI tokens as xSUSHI tokens, which may be exchanged for ordinary SUSHI tokens in the Sushi Bar.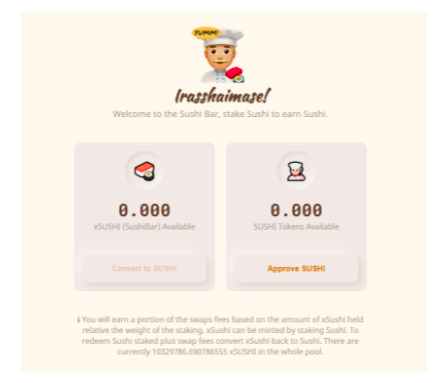 About the $SUSHI token
$SUSHI is an ERC-20 token. It is created for liquidity providers (LP) on the SushiSwap platform, with a market cap of 10 million USD. To get this coin, you must provide liquidity in the form of trades on SushiSwap, where you can stake your tokens in return for SLP coins which governs the protocol.
To encourage early users to continue to benefit from the system, the token incentivizes its users to help continue to run the SushiSwap liquidity pools even when they've ceased contributing liquidity to them. By staking SUSHI, one may earn extra SUSHI by bartending at the Sushi Bar on SushiSwap.
On August 28, 2018, Sushi joined the cryptocurrency market with nearly $0.00 worth of tokens. When September came, the price had increased dramatically from the single penny that SushiSwap had started to more than $12 USD as yield investors scrambled to get as much output as possible.
The price plunged the next day by about 50% to less than 6 USD, then once again fell by over 50% to roughly 2.50 USD on September 5 when the co-founder of SushiSwap, Chef Nomi, dumped over 14 million USD worth of $SUSHI. Even if everything was sorted out one week after, SUSHI continued to go down.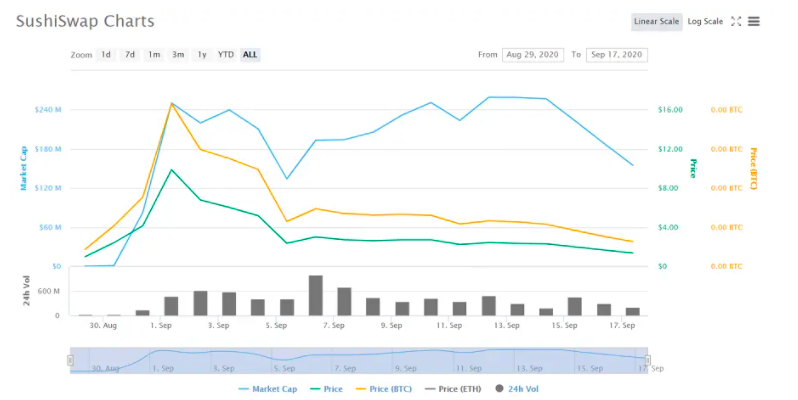 What about its ICO?
SUSHI had no ICO. SUSHI tokens were created on block number 10750000 on the Ethereum blockchain. According to the previously given information, 1000 SUSHI were provided to token holders staking Uniswap LP tokens on SushiSwap's first protocol every 12 seconds.
The SUSHI incentives were reduced to 100 SUSHI each Ethereum block when the Liquidity Migration™ took place. To see whether the community supports the plan, they had the privilege to vote on it. Sushi is an inflationary coin, and the amount of Sushi in circulation is not limited. This is to make sure that liquidity providers are incentivized to remain in the system.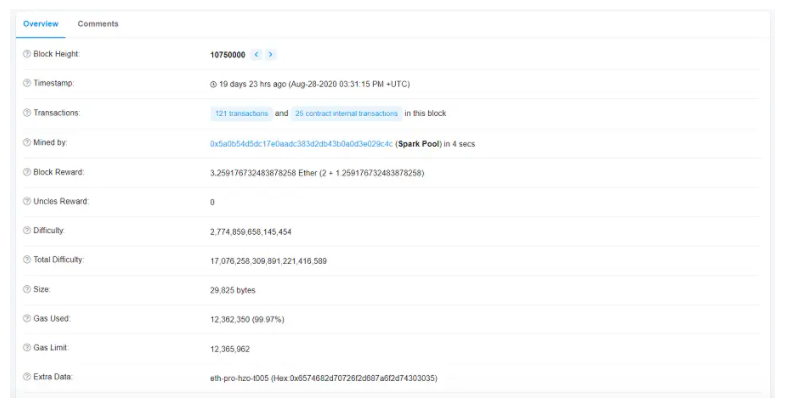 How to buy $SUSHI tokens
The first thing you will need to buy $SUSHI is a cryptocurrency wallet.
$SUSHI tokens may be saved in the majority of Ethereum-based cryptocurrency wallets because it's an ERC-20 coin. If you intend on using your sushi, where you should place it relies on what you have in mind.
A Web 3.0 wallet, such as Metamask, is a great option for you if you want to use SushiSwap to provide liquidity or engage in governance. You can hold your SUSHI until the market becomes hungry for it. For a more secure transaction and safe HODLING, you can use a mobile wallet like Trezor or Atomic Wallet.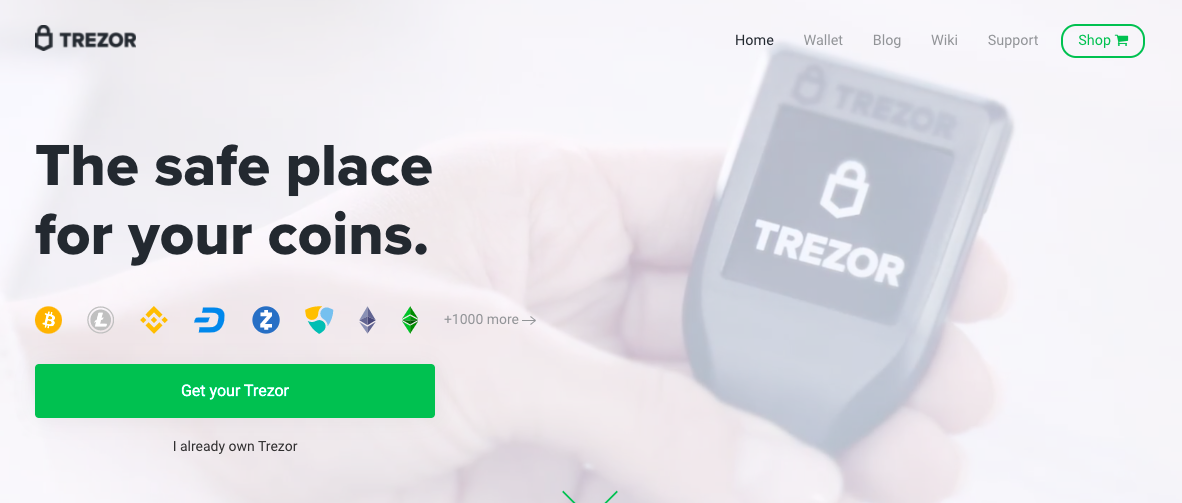 The acquisition of $SUSHI is almost as simple as acquiring authentic sushi. It is probable that Binance listing $SUSHI prompted the price increase. Following that, Huobi and OKEx, two respected exchanges, added the token to their respective lists.
If decentralized exchanges are more to your liking, Uniswap supports $SUSHI, or you can buy SUSHI via the SushiSwap Exchange. A lack of liquidity has significantly raised the trading volume on various exchanges, and SUSHI's 24-hour trading volume is almost twice its market value. In such a case, there should be no difficulty obtaining this valuable crypto token.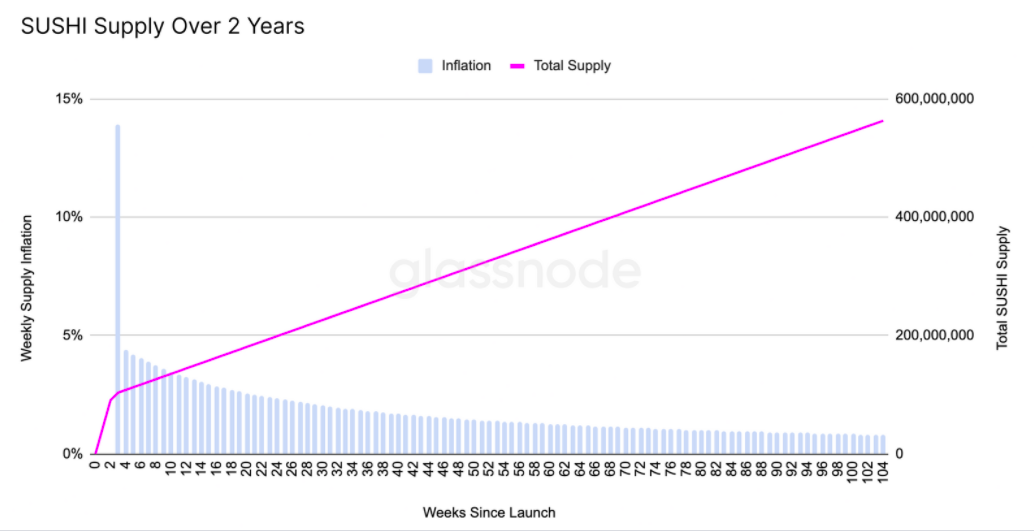 So, is $SUSHI a great token to invest in?
Despite the chaotic way the initiative began, SushiSwap has maintained a footprint of roughly 800 million out of the 1.14 billion it took from Uniswap. About 200 million USD in daily volume is also maintained on the DEX. The good news is that, though SushiSwap still has a lot of work to do, its image in the Defi world has improved. To stay relevant, particularly in an increasingly competitive environment, SushiSwap will have to innovate. There's a lot of time for the DEX to fight for the top 1 spot.
Published: 06/14/2021